Kendall Cemetery Reclamation
It has been almost 150 years ago that John and Katie Kendall laid their child to rest underneath the big cedar.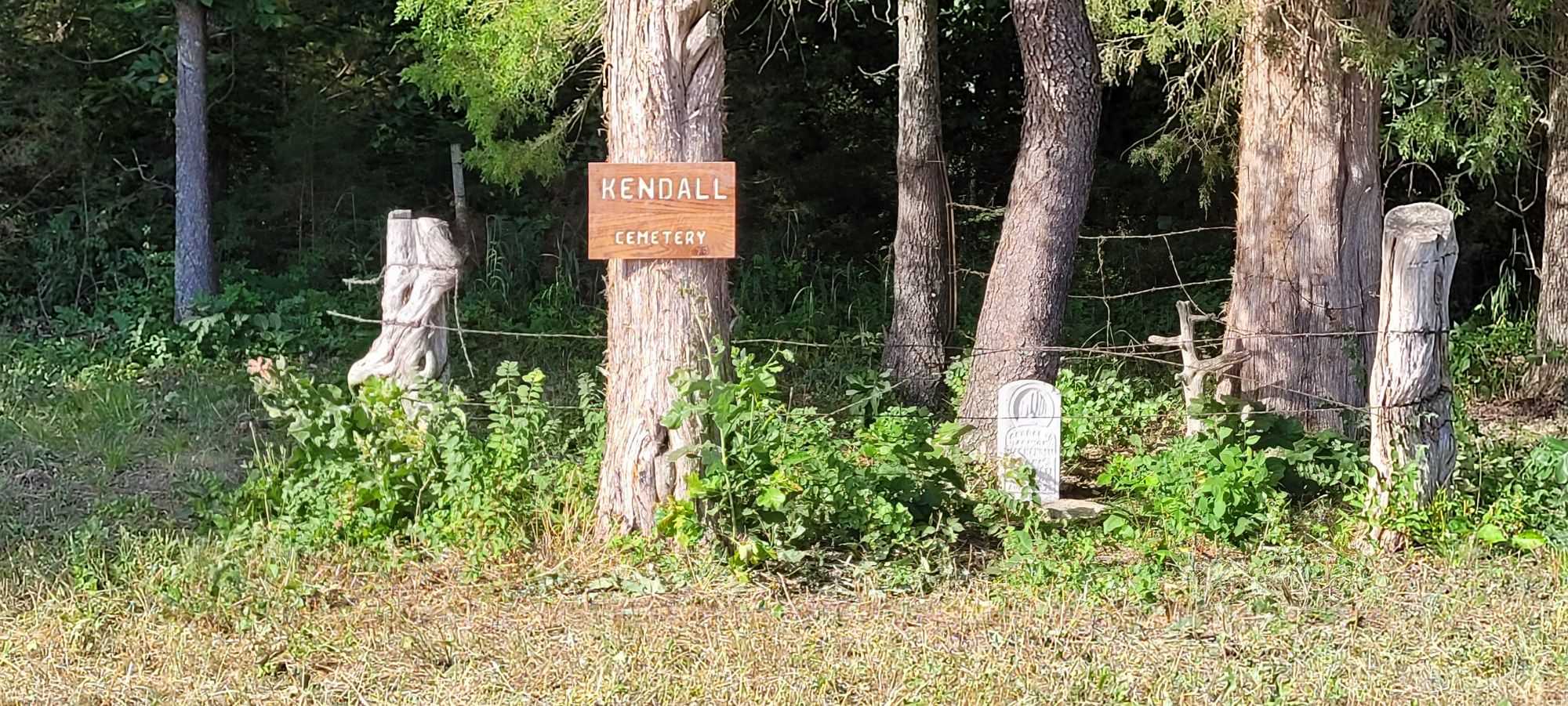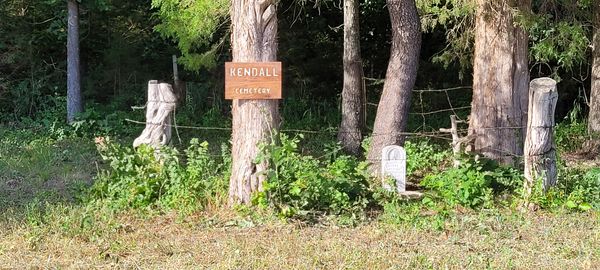 In the middle of a farm in Wright County, MO, there is a gravesite, the final resting place of the infant son of John Kendall, and his wife, Kate.
Baby George was born July 18, 187? He died in August 1872. I think it could most likely be assumed that he was born in July 1872, and passed away a month later, in August of the same year, although he could have been as old as 2.
Typical of Missouri, the gravesite had been overrun with vegetation, the barbed wire that formed the small enclosure was tangled with cedars, scrub oak, vines, and sticker bushes. The current owners were aware of the infant's grave, and had occasionally, over time, cleared the site but Missouri claims its own quickly, and it was overgrown again. Fortunately, it is at the edge of a hayfield, so it remained accessible.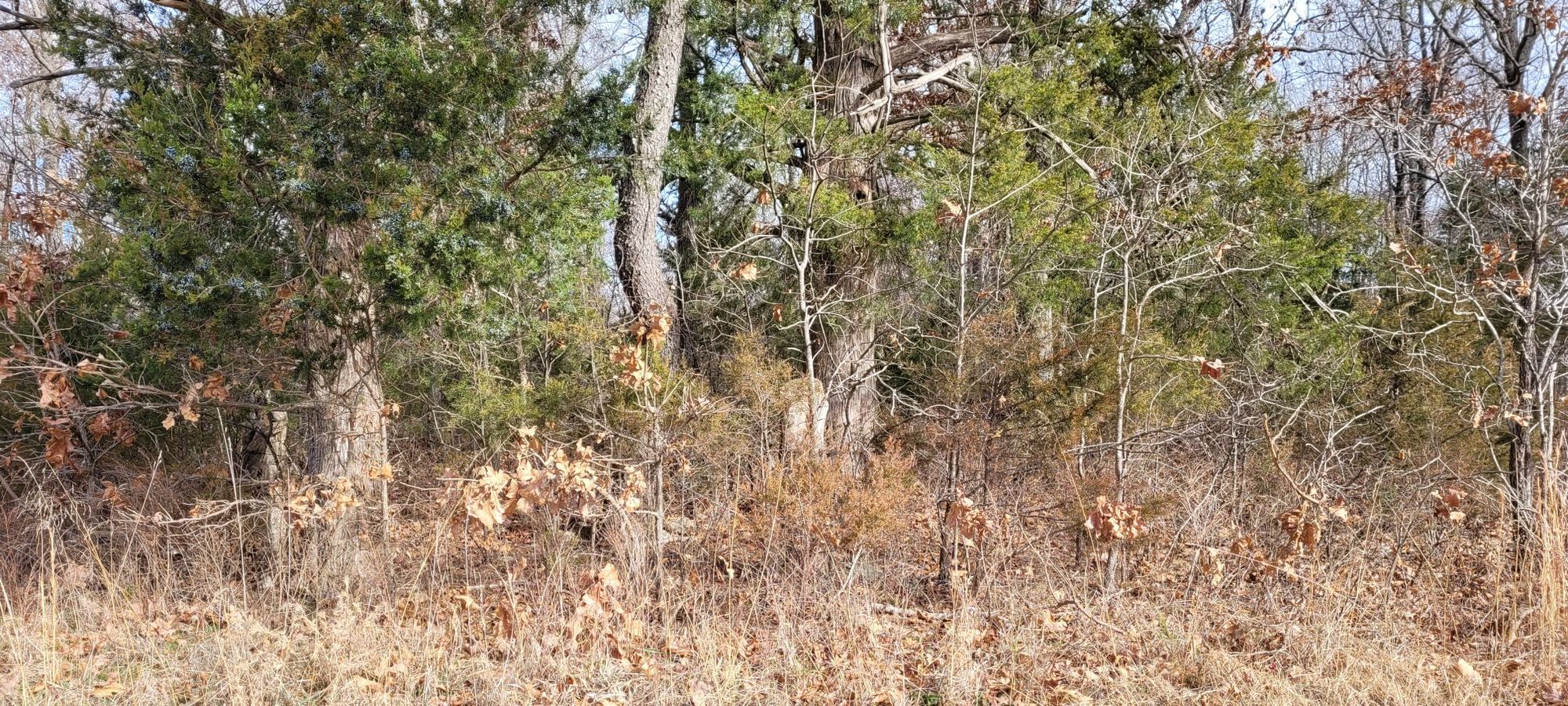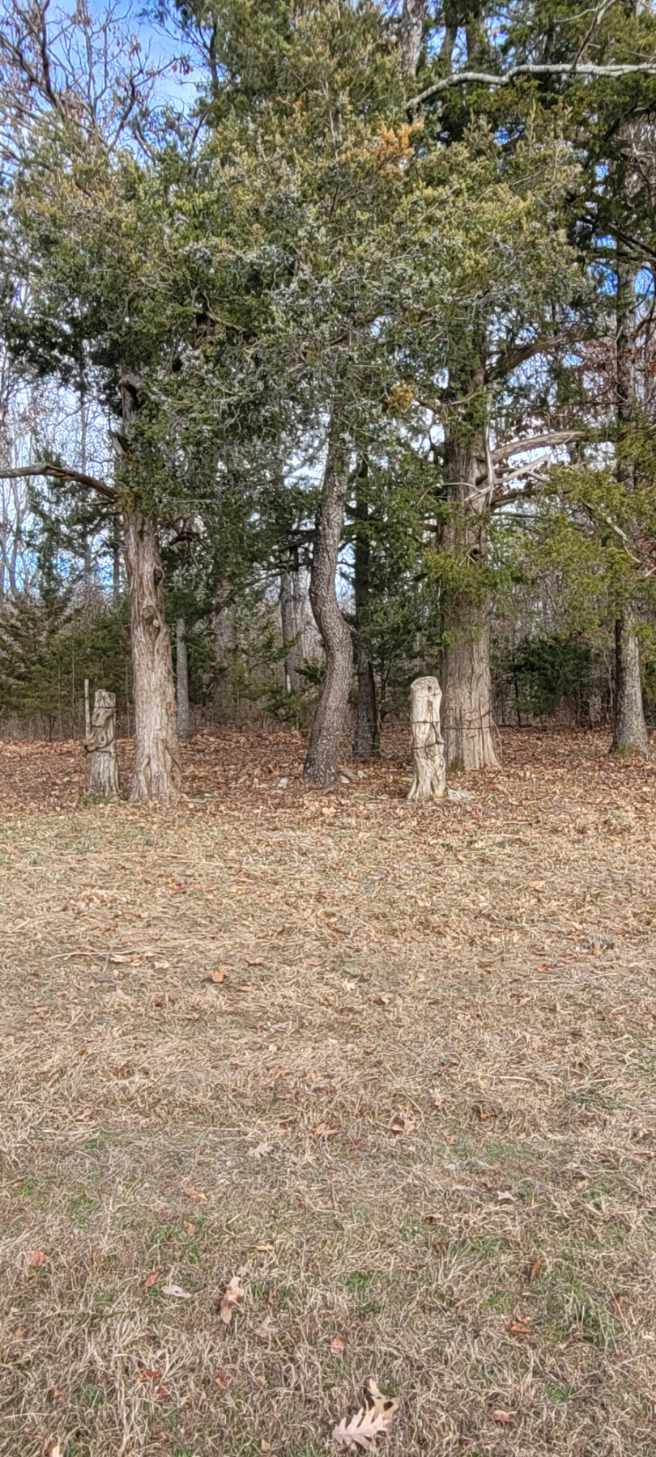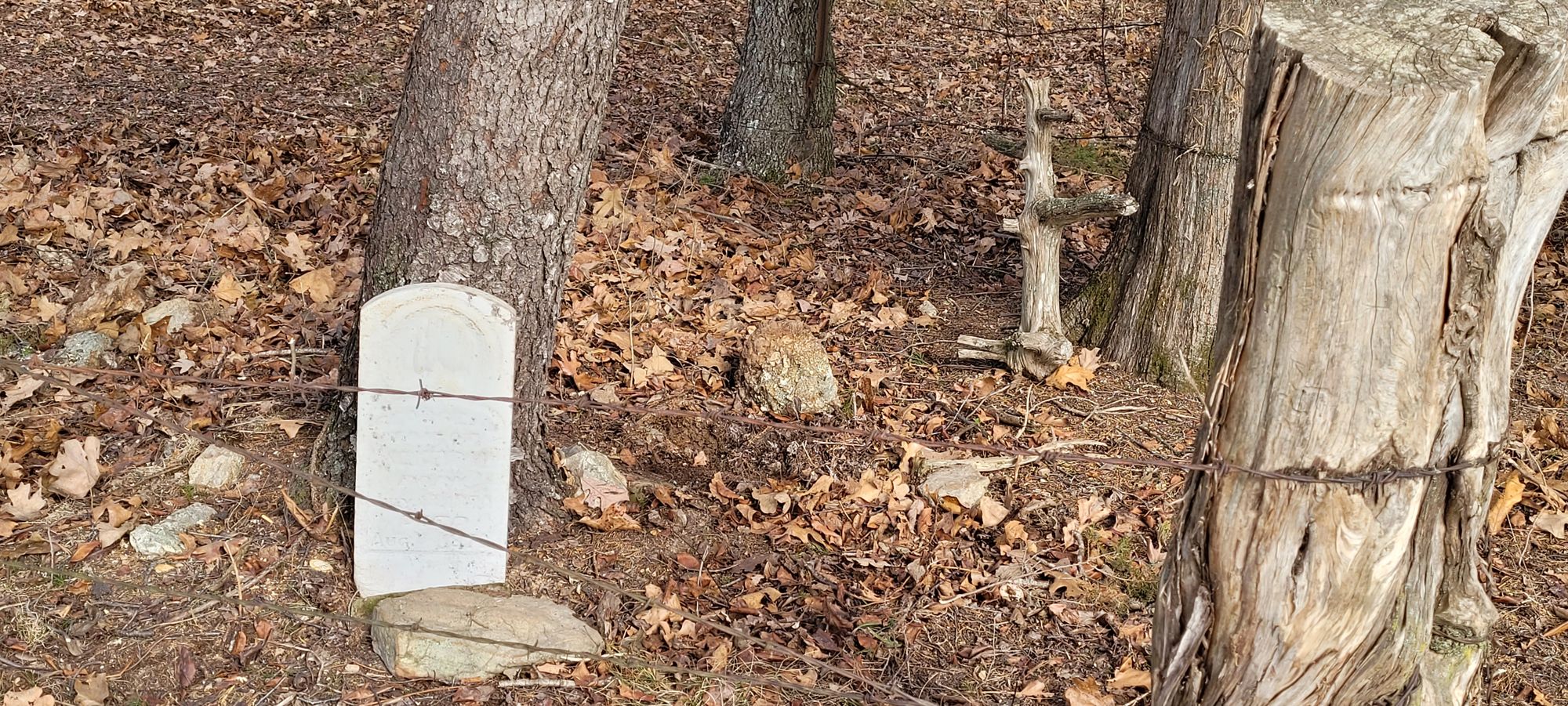 Over the past year, my friends, Ken, Sandy, and I have been gradually working on the latest reclamation.  At this point, I'm only calling it a reclamation since it is still a ways off from being a complete restoration. The headstone is still not on the separate base, which is buried deep among the roots of the cedar tree and will have to be dug out carefully, to avoid breaking it.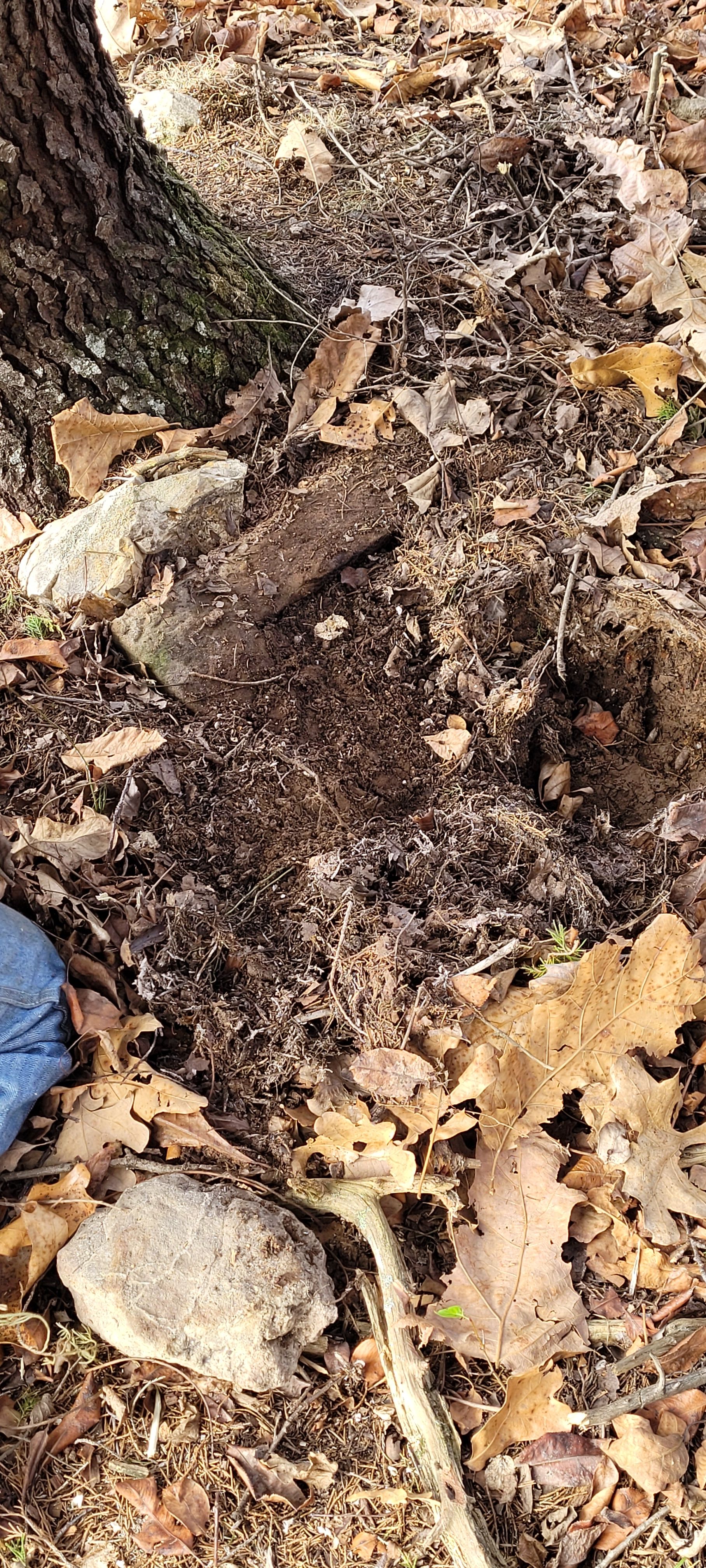 This spring, we retrieved the headstone from among the leaves and litter and cleaned it. It restored beautifully to its original pure white marble, although some of the lettering is very worn. Mrs. Laton, the farm's previous owner, had provided a detailed drawing and description of the stone, so with that as a guide, it was possible to decipher most of the engraving.
Record rainfall this spring which jumped immediately into blast-furnace heat brought the work to a stop, although we did use the time to make a sign to mark the spot for future generations. Today we took advantage of some minimally cooler temps to hang the marker.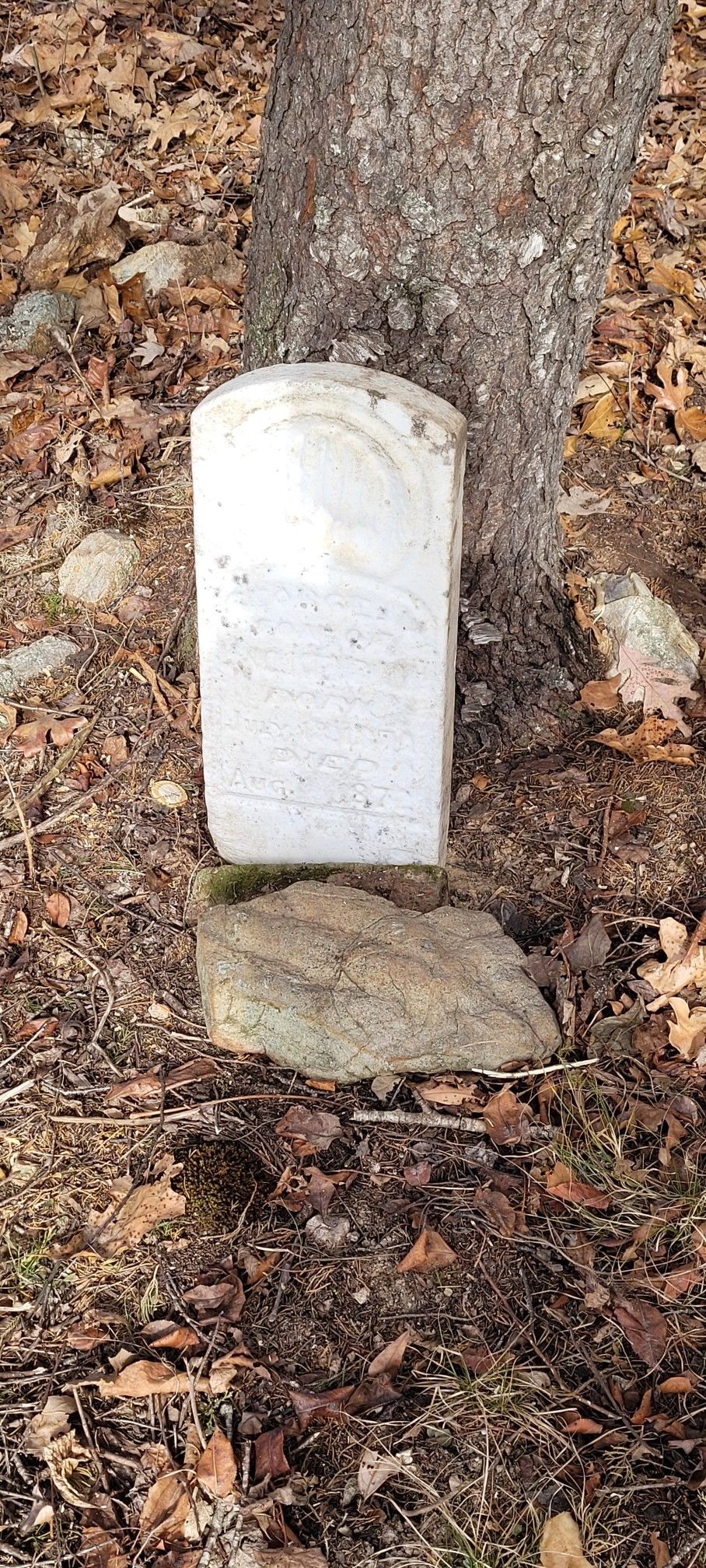 It has been almost 150 years ago that John and Katie Kendall laid their child to rest underneath the big cedar. But even today, it is sobering to reflect on the sorrow that was present. Was it a typical hot August day? Were there thunderstorms building to the west, waiting to unleash torrents of rain on the new grave? Were there other friends and family members there?  Close your eyes, and pause for just a moment, you can feel the ghost of John, his arms around his grief-stricken wife's shoulders, gently guiding her to the wagon that would carry her away from her baby boy.
Baby George has lain undisturbed for 150 years. He might still be a distant footnote in some family's lore, but those who bore the pain of his loss have long since turned to dust themselves.
But his resting place is not forgotten. Kendall Cemetery is a mapped grave site, and baby George Kendall's records can be found at Find A Grave website. The headstone has been restored and the sign, a sturdy engraved walnut plaque, is hung for future owners to see, that baby George might be remembered for the next 150 years.
Mrs. Laton's hand-written description:
160 acres homesteaded on 10 February 1875 by John Kendall and his wife, Kate The 80 acres owned by Henry R. and Ursula M. Laton is a portion of this 160 acres. The legal description of the 80 acres is: South half of the SW corner Section 10, Township 29, Range 14, Wright County, MO.
The grave is under a large cedar tree near the northeast corner of a 12 acre field on this 80 acres. The gravesite is fenced.
The gravestone is of white marble, is 2" thick, 9 1/4" wide, is 20" tall, corners 19" tall and the top is rounded.
The design is illegible, the middle initial and the last number of the date of birth are illegible too.
There are 7 upright shapes in the design enclosed in a double line edging.
Is G. Hoody the person that carved the tombstone?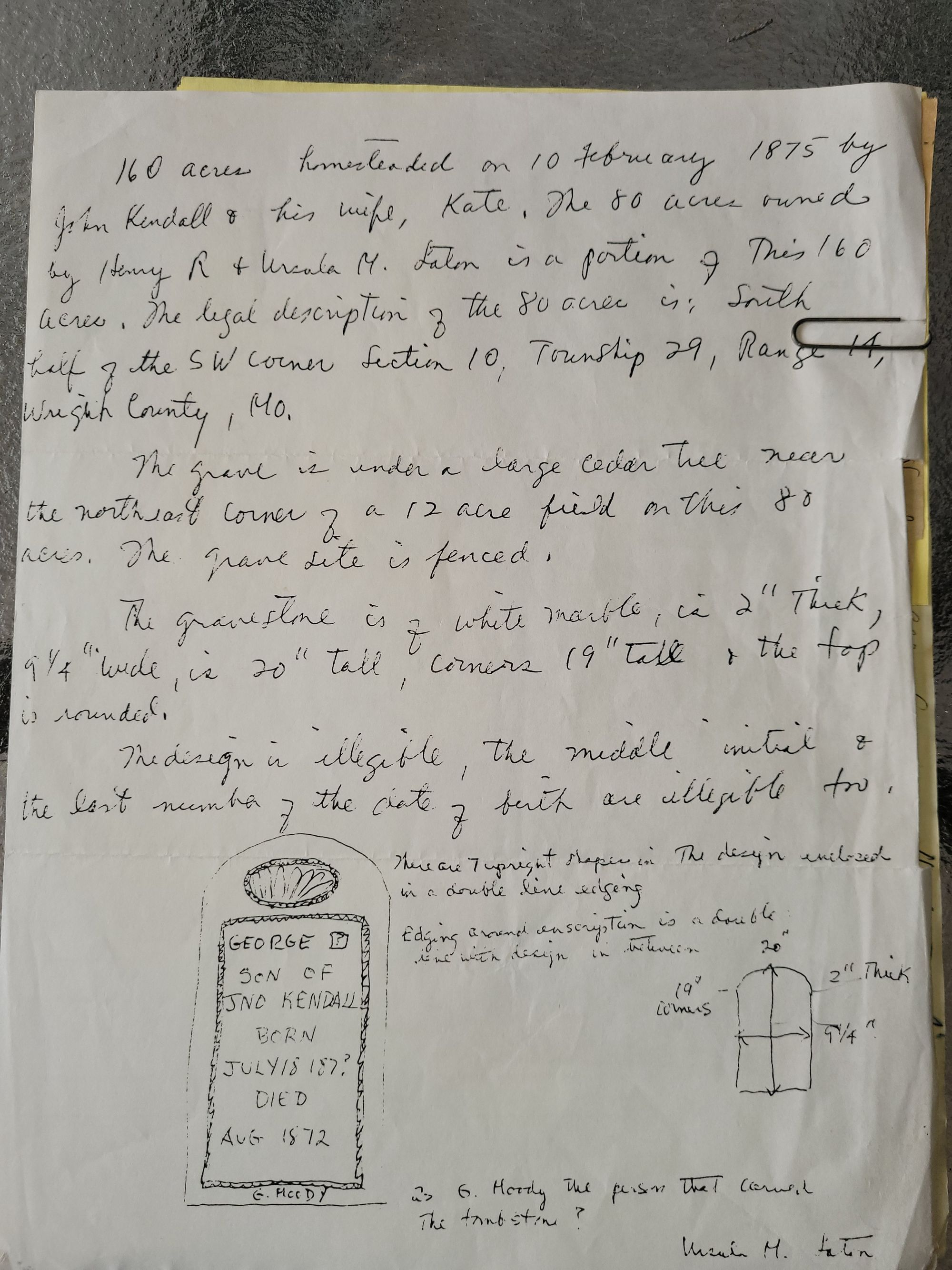 I wonder if Henry and Ursula are relatives? The Kendall's didn't homestead the property until 1875, according to this account. I wouldn't think they would bury their son on property that they did not have some connection with.