That Had to Come From Your Dad's Side
I was already wet, so why should I stop?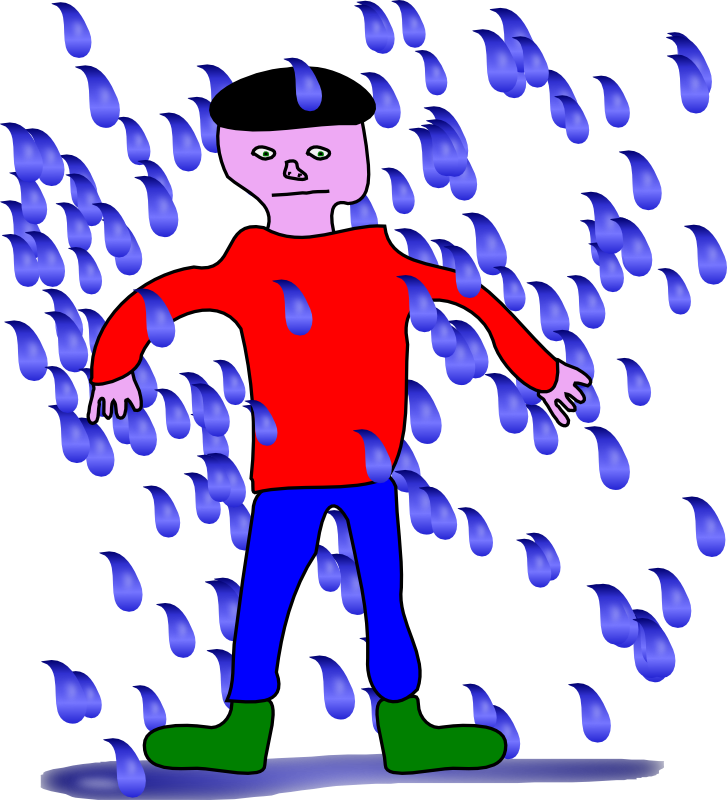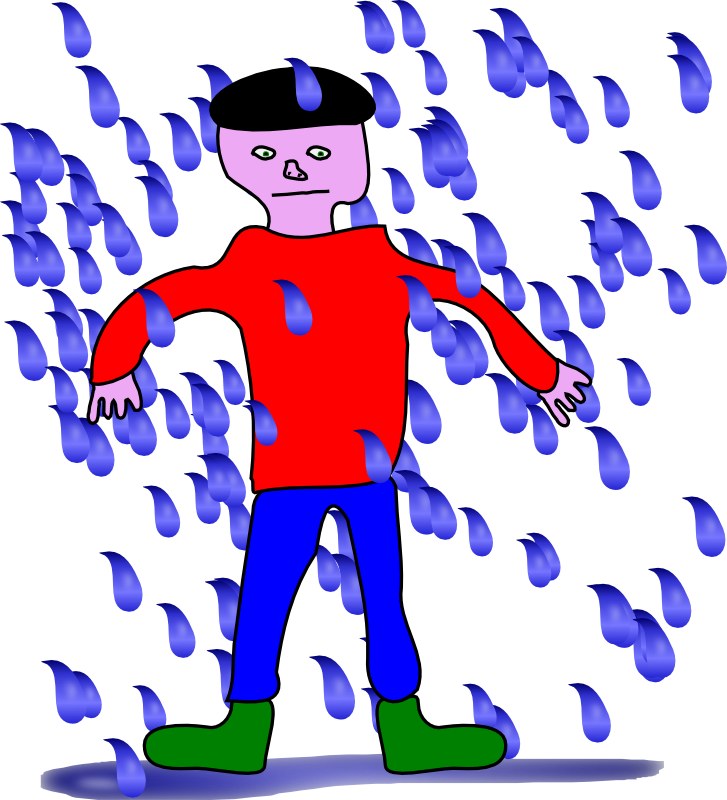 My granddaughter is all grown up now, so this had to be several years ago, but it's been in my mind for some reason today.
One Sunday morning, my son dropped my pre-teen/early teen granddaughter off at my house to spend the day with me while he was going to do some brush hogging at the farm he rented. I don't remember what all Hailey and I did that day but, as can be typical in the summer, late afternoon thunderstorms rolled in, with strong winds and rains.
The farm was a good distance away, fifteen miles give or take a few, so I wasn't too worried when my son didn't show up right away. The thunderstorms continued to come in waves, and I could see the towering blue cells far to the south of me, so I assumed the rains were widespread and most likely thundering, lightning, and dumping rain where he had been brush hogging.
I had dinner fixed and expected him to show up at any minute. But the minutes ticked by into hours and the ol' Mom imagination awakened. He wasn't answering his cell phone, but the farm was a little remote and in a deep valley, so it was likely he just didn't have reception. I could rationalize that for a while, but for crying out loud, it had been raining and storming for hours now. After a certain period of time, you could begin to think that he should have been here by now and, because he wasn't, only the worst could have happened.
Finally, I couldn't stand it any longer. If I kept waiting, we would be searching unfamiliar ground in the dark. Just getting help in could be a logistical problem.
We headed out in the four-wheel-drive.
 The property lay at the end of a dead-end dirt road, through someone's yard, across their fields and through a gate that was just the beginning of a rough, rutted track stuck to the side of a hill. The closer we got, the more I steeled myself to find the worst and to figure out how to get word for help. My poor granddaughter! How could I protect her from this?
There was still a light rain when we wrestled the ragged old gate open and started the spine-jarring ride down the greasy, red-clay path, slipping and sliding in the deep ruts. The closer we got, the worse my stomach tied itself up in knots. My granddaughter and I peered over the steep edge, and as we approached the valley, I expected it to open before me with the grisly panorama of an overturned tractor or the charred, lightning-struck husk of a tractor and the smoking remains of the man who had been driving it.
Instead, I saw said man happily making passes up and down the hill over clumps of weeds and brush, leaving a smooth, clean path in his wake. His hat brim drooped with the rain that dripped onto his shoulders and ran down into places that would be uncomfortable to sit in, but he waved and grinned a giant, goofy grin when he saw the truck coming down the hill.
My relief exploded into a massive adrenaline rush headache. After preparing myself for the worst, I was ecstatic that none of my imaginings had come to pass but I was dumbstruck to find him tooling merrily around and around on the tractor, soaked to the bone in the light rain that was still falling.
"Well, I got caught out in it so I was already wet, so why should I stop?" was his logic when he pulled the tractor up to stop beside my truck. Conveniently disregarding the possibility of getting struck by lightning.
Now that I knew he was safe, I couldn't totally disregard his argument, but I couldn't just accept the fact that I had raised a child who didn't know enough to come in out of the rain.
'Well, ok," I grumbled. "But I know this had to come from your dad's side of the family!"